'Tis the season for fudge!
I love all kinds of fudge . . . but when I saw this recipe, I knew that I had to try it. My family loves all things Cake Batter and this is another fantastic recipe to add to the cake batter list!
This would be so easy to make a little more "Christmas-ey" . . .
just add red and green sprinkles!
Funfetti Cake Batter Fudge
 
1 (14 oz) can sweetened condensed milk
3 1/2 cups white chocolate chips (about 1 3/4 bags)
3 tsp Vanilla Extract
1/2 tsp Almond Extract
Sprinkles (I used rainbow sprinkles, but you can use any kind!)
Pour milk and white chocolate into a microwave-safe bowl. Heat for 2-3 minutes, or until white chocolate is almost completely melted. DO NOT OVERHEAT. Stir until completely blended, melted, and smooth.
Immediately add vanilla and almond extract and combine thoroughly. Add a handful or so of rainbow sprinkles and fold in quickly because they will melt (and if they are stirred for too long they?ll turn the fudge an ugly gray color).
Transfer to an aluminum-foil lined or well-greased 8×8 inch baking pan for very thick fudge, or a 11X7 inch pan (this is the size I used and it worked perfectly). Let set at room temperature or in the refrigerator. Once set, cut into cubes (peel off the foil if you used it!). Store leftovers in an airtight container in the fridge.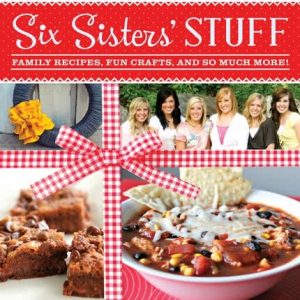 Our cookbook makes a wonderful gift (and it's priced right at less than $18!) . . . you can check it out HERE.
You Might Also Like:
Fudge-Filled Chocolate Chip Cookies Recipe
Layered Peanut Butter Brownies
Strawberry Cream Cheese Fudgy Brownies Recipe