Last weekend, all six sisters went to a large blog conference in Las Vegas where over 3,000 bloggers were in attendance. We publicly launched our new site,
My Recipe Magic
, and had an AMAZING response! Hundreds of people signed up to share their recipes on the site and we are so excited to be able to make it available to everyone! After 3 exhausting days of networking and presenting, we headed back home to Utah, only to be POUNDED with a huge snowstorm that left over 2 feet of snow!!! It has been INSANE!
Needless to say, we have been completely snowed in. There was no way that I was going to make it to a grocery store, so I dug through the freezer and found some pork tenderloins that I had been saving for a special occasion. Well, it's doesn't get any more special than a snow day!
This smelled absolutely amazing while it cooked and my family gobbled it up so fast. I promise that your family will love it too!
Slow Cooker Maple and Brown Sugar Pork Tenderloin
Ingredients:
2 lbs pork tenderloin (I used 2 that were about 1 pound each)
salt and pepper to taste
1 clove garlic, minced
1/4 cup maple syrup (use only 2 tablespoons if you are using pure maple syrup)
4 tablespoons Dijon mustard
2 tablespoons honey
2 tablespoons brown sugar
1 tablespoon balsamic vinegar (or cider vinegar works too)
1/2 teaspoon dried leaf thyme, crumbled
1 tablespoon cornstarch
1 tablespoon cold water
Directions:
Sprinkle tenderloins lightly with salt and pepper. Place pork in a slow cooker sprayed with non-stick cooking spray. Combine garlic, mustard, honey, brown sugar, vinegar, thyme and maple syrup; pour over the pork. Turn pork to coat thoroughly. Cover and cook on LOW for 7 to 9 hours, or on HIGH for 3 to 4 hours.
Remove pork to a plate, cover with foil, and keep warm. Pour the juices into a saucepan and bring to a boil over medium heat. Simmer for 8 to 10 minutes. Combine the cornstarch and cold water; whisk into the reduced juices and cook for 1 minute longer. Serve pork sliced with the thickened juices.
Looking for more pork recipes?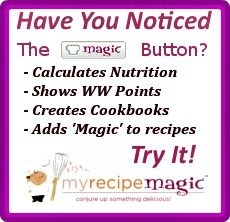 Join today! And if you want to share some of your recipes, you can make some extra "dough"!