Anyone else a huge LEMON fan, especially as warmer weather hits?! I LOVE it – and I know one of the sisters likes it better than CHOCOLATE. But when you have desserts like our gooey lemon bars, can you really blame her?
This recipe is easy to make, and most of the "prep time" is just when it's setting up in your freezer (and that's the kind of prep I can deal with! haha!). One of the main ingredients CHILLED evaporated milk. When you beat it long enough (about 3-5 minutes), it more than doubles in size and makes the perfect fluffy ingredient. PS – this is what it looks like when "stiff peaks" form, if you were wondering!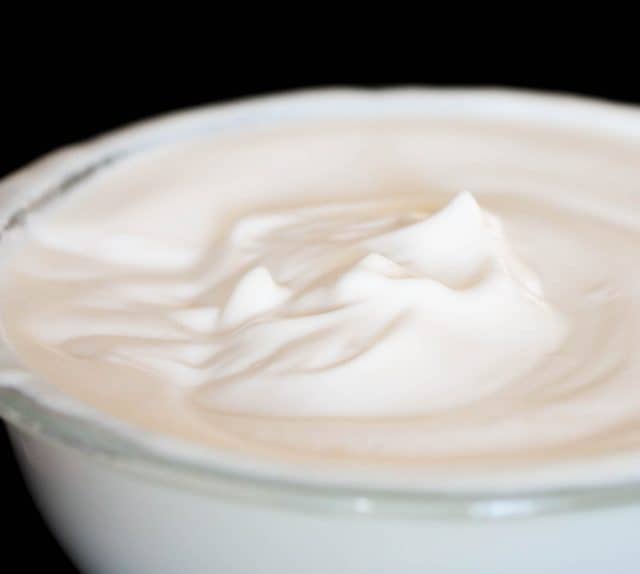 The other thing that makes this recipe so special? The crust. It's made with LEMON OREOS. Blended up and pressed into the bottom of a 9×13″ pan (with no other ingredients added!), it makes the PERFECT crust.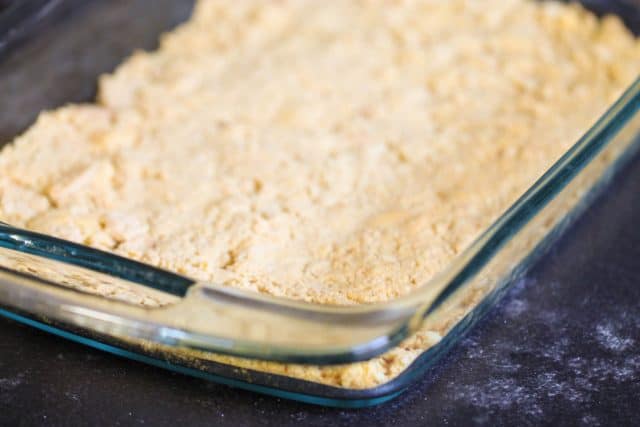 Freeze it for a few hours, and you're ready with a delicious, summery treat!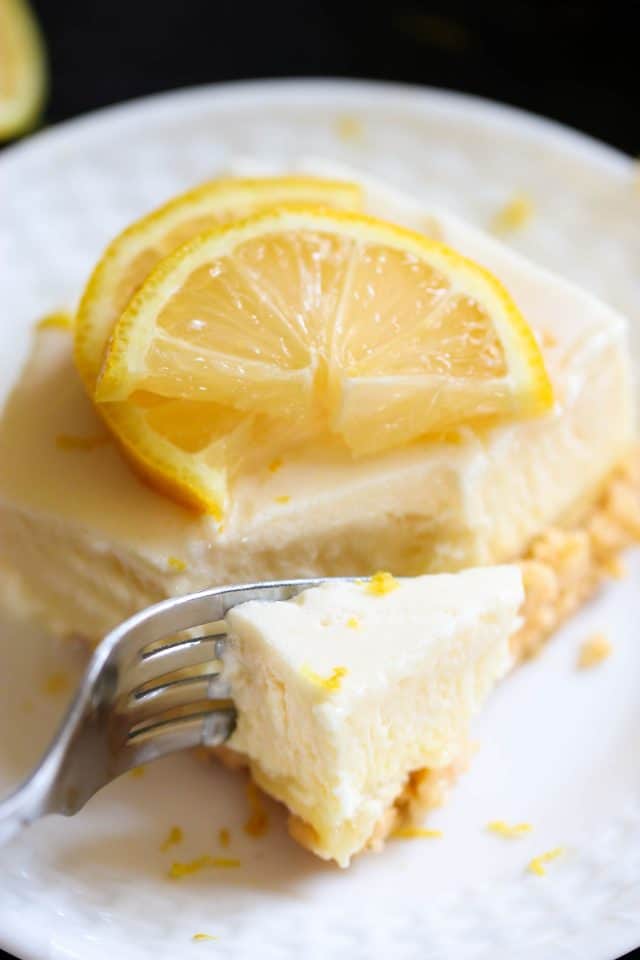 Frozen Lemon Fluff Dessert
3 hr, 15 Prep Time
3 hr, 15 Total Time
Ingredients
1 (3 ounce) box lemon jello
1 cup sugar
1 3/4 cups boiling water
1/4 cup lemon juice
2 1/2 cups lemon oreos, crushed
1 (12 ounce) can evaporated milk, chilled
1 lemon, sliced for garnish
zest of 1 lemon, for garnish
Instructions
In a large bowl, whisk together jello, sugar, water, and lemon juice until sugar is dissolved. Cover with plastic wrap and refrigerate until almost set (about 1 hour).
Press crushed lemon oreos into the bottom of a 9x13" pan, set aside.
In a medium bowl, pour evaporated milk. Beat until stiff peaks start to form (about 3-5 minutes). Add whipped evaporated milk to the jello mixture, and fold in until completely combined. Pour mixture over oreo crust.
Freeze for 2-3 hours, until set. Cut into squares and serve topped with lemon slices and lemon zest.
7.8.1.2
2476
https://media.sixsistersstuff.com/recipe/frozen-lemon-fluff-dessert/
Recipe adapted from:
Taste of Home