Join us on Facebook for our latest recipes and projects!
Do you ever feel like you are in a "dinner rut"?
We have chicken a couple of times a week just because it's something my whole family likes, but I find myself repeating a lot of my meals over and over . . .
This week we rounded up
50 Easy and Delicious Chicken Breast Recipes
so you never run into that problem again!
(Well, at least for 50 days or so . . .)
Have a great Friday! (Click on the words under each picture to see the recipe)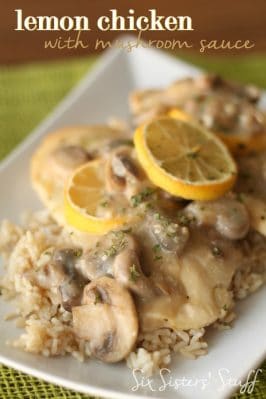 Lemon Chicken with Mushroom Sauce