Do you ever feel like you are in a "dinner rut"?
We have chicken a couple of times a week just because it's something my whole family likes, but I find myself repeating a lot of my meals over and over . This week we rounded up some of our favorite chicken breast recipes.
Not only are they are favorite, but they are incredibly simple and taste amazing. Your family is going to love these chicken dishes.
50 Easy and Delicious Chicken Breast Recipes
So you never run into that problem again. (Well, at least for 50 days or so . . .) 
Have a great Friday. 
(Click on the words under each picture to see the recipe).
50 easy and delicious chicken breast recipes: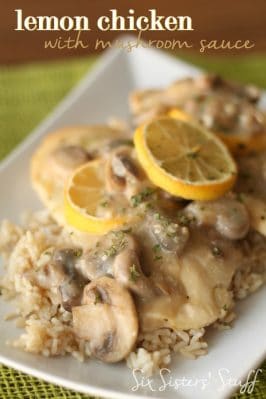 Lemon Chicken with Mushroom Sauce