Breakfast is supposed to be the most important meal of the day, but for some reason it's the hardest for me to sit down and actually eat! We've been living on the go the last couple of weeks with my husband finishing up his last semester of school. He's out the door by 7am and doesn't get back until after dinner. I wanted to make sure he was getting enough to eat before he started his busy day, but I was not about to wake up at 6am to make a full breakfast!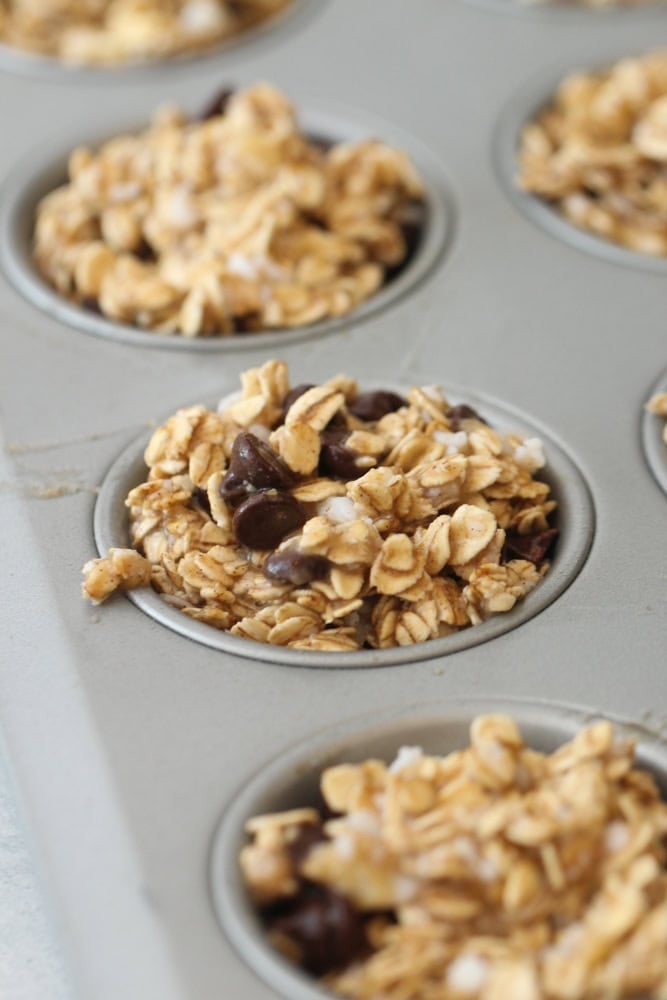 I love these breakfast muffins because they are full of natural ingredients, and I know they'll keep him full for the whole morning! Not to mention, I do not mind my house smelling this delicious. We added in a few chocolate chips to give them a true breakfast muffin taste and they turned out perfect!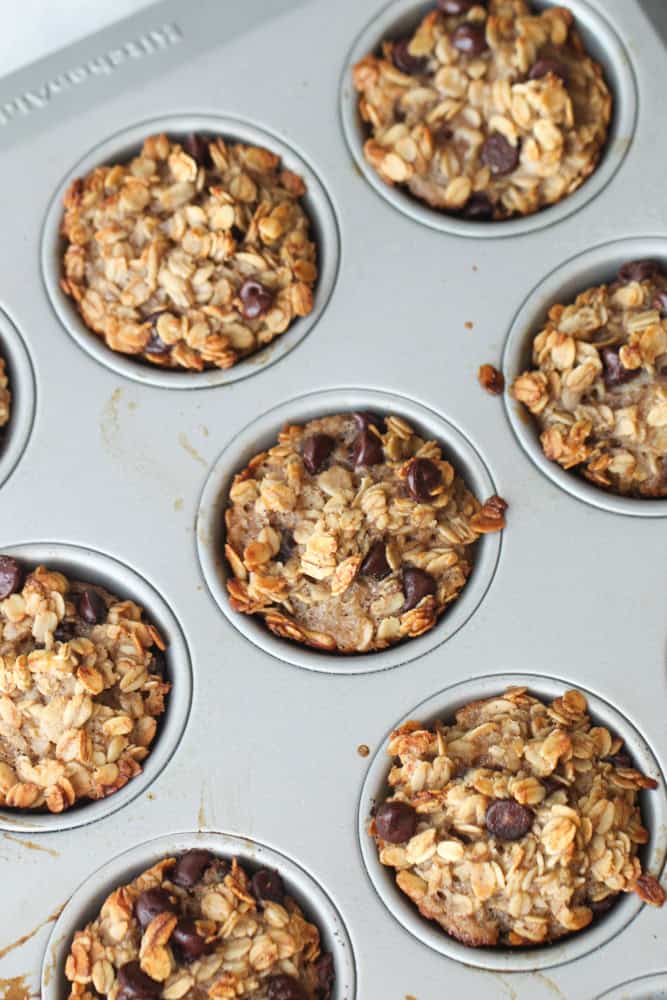 Serves: 12
Banana Oatmeal Breakfast Muffins
10 minPrep Time
25 minCook Time
35 minTotal Time
Ingredients
2 large eggs
1/4 cup maple syrup
1 cup mashed bananas
2 teaspoons vanilla extract
1 cup milk
1/4 cup coconut oil
3 cups rolled oats
1/2 teaspoon cinnamon
1/4 teaspoon nutmeg
1 teaspoon baking powder
1/2 teaspoon salt
1 cup chocolate chips
1/2 cup coconut flakes
Instructions
Preheat oven to 350 degrees.
In a bowl, whisk eggs, maple syrup, mashed bananas, vanilla, and milk.
Slowly add in coconut oil while stirring mixture. Whisk until smooth.
Mix in oats, cinnamon, nutmeg, baking powder, salt, chocolate chips, and coconut flakes until oats are all coated in wet mixture.
Scoop mixture into greased muffin tin. Split the mixture up evenly among the 12 muffins.
Bake for 25 minutes, or until tops become golden brown.
Let cool for at least 5 minutes, and then serve warm.
We keep these in an airtight container. You can reheat them for breakfast or eat them cold!
7.8.0.1
2467
https://media.sixsistersstuff.com/recipe/banana-oatmeal-breakfast-muffins/
Recipe Adapted From: OrganizeYourselfSkinny.com